Parent and child PLAYGROUP is a fun group experience
Meet in the park, hear stories and sing songs, crafts and meet the librarian and [email protected] and learn about the free and low cost resources for families on the north shore.
Parents and caregivers gain skills and confidence that enables them to create positive family patterns during their children's crucial early years. Infants benefit from enjoyable, healthy early experiences with language and communication
Brought to you by the NVDPL and North Shore Community Resources.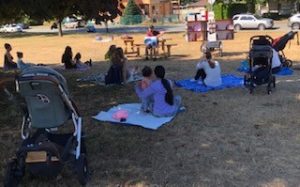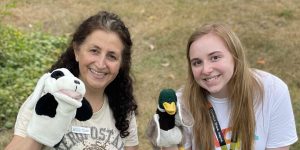 When
monday at viewlynn park 10-11:30
Who
parents and caregivers with infants and toddlers and preschoolers
---
2555 Viewlynn Drive,
North Vancouver, British Columbia,
V7J 2X3, Canada
2555 Viewlynn Drive,
North Vancouver, British Columbia,
V7J 2X3, Canada
Ages: 0 - 5,
Regions: District of North Vancouver,
Drop-in Program Types: Child Care Information, Community Centres, Family Drop-Ins, Libraries, NSCR Drop-in Programs, Services for Newcomer Families,